Discussion Starter
·
#1
·
I picked this car from my supervisor for what I think is one heck of a deal. Its a 1967 Base Hardtop. He has owned this car since about 1994 and as far as I know it has spent most of its life as a 1/4 mile car. I am the 3rd owner, has never had any rust repair, original floors, quarters, doors, rockers and still extremely solid. It has been painted once, it originally was an Aqua color (I know a guru will know the official name of it) but since their family has a thing with the color red it was painted. The engine is a .030 bored 400 Pontiac with aluminum heads, healthy cam, and all the other go fast goodies that go along these mods. It has low hours on the engine because not long after he built it he bumped up to the pro mod class. It was dynoed at just shy of 500 hp. at the crank (Yes, they have an engine dyno) and the best time it ran was 11.80 on 10.5 slicks. My plans are to hang some exhaust, add some creature comforts and make it more streetable...then drive the wheels off it. Now for pics!!!!
Yes, its getting a Flowmaster exhaust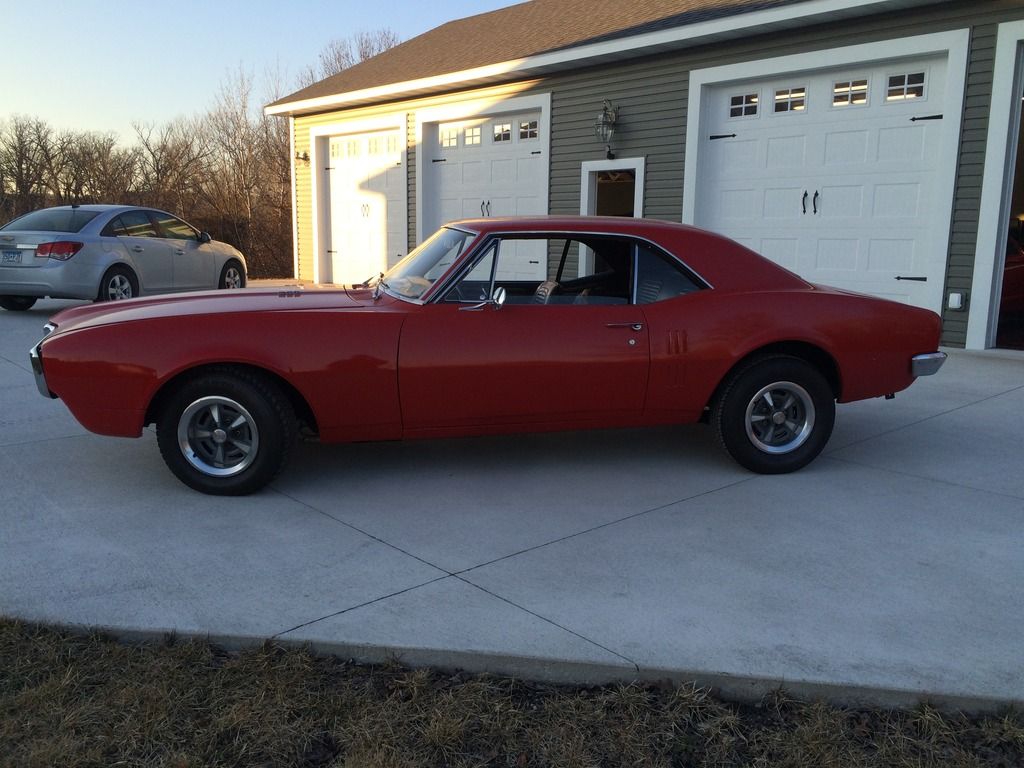 No........Not my garage......I wish though!!!!