Hi! Trying to figure out several things. First - I got my 67 Firebird without air cleaner (at the beginning I thought that it simply removed but keep reading). It has Performer RPM intake on what it seems to be a stock 400 and it came with Edelbrock 1406 carb. Hood is the "regular" no scoops or anything. Aparently due to this Performer RPM manifold the carb sits about 1 and 1/2 inch higher and as a consequence the original air cleaner does not fit, I tried to go with original Single or Dual Snorkel low drop air cleaner.Then I found pics from eBay sold listings with even deeper low drop air cleaner but the seller did not knew what it came from and did not identify it, just said its likely from GTO. Here is a picture from that sold listing - it seems lower drop than the stock low drop cleaner, can anyone tell me what air cleaner is that? It seems to me that this should fit since it has deeper "bulge".
Okay. This is not the whole story. The carb - Edelbrock 1406, took it apart, dipped it in Berryman, washed cleaned - still no idle (I already had fuel tank removed, washed out, hoses blowed, etc) Went through the carb a second time - still found some more grime washed out and then noticed that shafts are pretty worn out, especially on the opposite side of throttle linkage. So naturally it should be the source of vacuum leaks. I know I should just get a better carb but I wanted to get this one up and running with minimal investments because I have not yet decided if I should stick with Edelbrock at all. So I used some rubber orings to seal the shafts and that helped alot (had some old bottom orings from BMW 3-series injectors and those fit nice with some minimal alteration, see pic).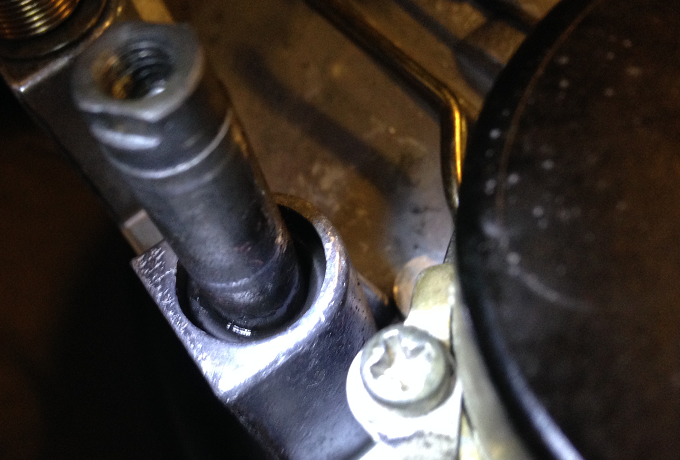 So after taking carb apart 3 times and fiddling with it I finally got it idle more or less decently. Since this all is new to me the old carbs and 67 Pontiac in particular I was doing some a research and reading about carbs and found many people recommending to throw Edelbrock in trash and get Rochester QuadraJet for Pontiac 400, a bit more tricky to calibrate but everyone loves those huge secondaries. Though just by looking at the pics of QuadraJet (have not got my hands on one yet) I can see that it is taller than Edelbrock 1406 what means even less clearance for the air cleaner. So is it taller or not? I have not seen heigh measurements anywhere or maybe I dont know how to google..
Currently I have a temporary mockup air filter from some Cherokee parts (see pic) while I am looking for an air cleaner that fits and also making decision on what carb should I go with. So, the questions that I need answer for:
should I switch to Rochested QuadraJet?
is Rochester QuadraJet taller than Edelbrock 1406?
is there an air filter that fits with either of there carbs on top of Performer RPM if I have the "normal" hood?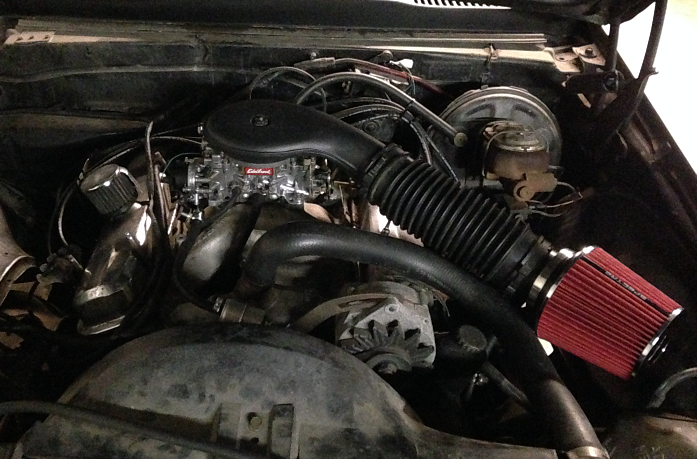 Thanks,
Neal