Since you don't want to cut up the interior for speakers, you have to spend some cash.
Examples:
1967-1968 Pontiac Firebird kick panel speakers with speakers from top brands like Kicker, Rockford Fosgate, JBL, and Hertz. Free shipping to the lower 48. Shop now

www.classiccarstereos.com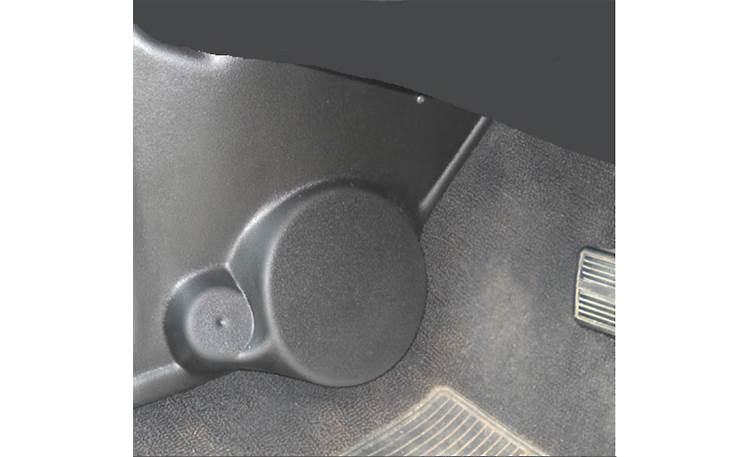 Install 6-1/2" components in your 1967-69 Chevrolet Camaro or Pontiac Firebird
www.crutchfield.com
No cassette players in 1967. Period. If you want to remain "vintage", get a functional 8-Track and purchase a Cassette Adapter:
There are vintage looking stereos with modern features you can purchase,
Free shipping on classic car radio, speaker, and stereo packages that fit in your original dash location without having to cut or modify. Modern technology like Bluetooth but with a classic look.

www.classiccarstereos.com
RetroSound® radios are the most advanced car stereos available for classic car and trucks. Designed to look just like the original factory radio but sound like a modern car stereo. RetroSound offers period-correct and authentic replica radios for classic Chevy, Ford, Mopar, Mercedes, BMW...
www.retromanufacturing.com
or, some mount a modern stereo in the glove box or under drivers seat and use it's remote control. Speaking of mounting things where they don't belong, some folks place their speakers in little boxes on the floor in the rear or place them on the package tray (rear window shelf)
6x9 speaker box - Google Search
I take issue with this because if they are not secured properly they become harmful projectiles in a car accident.
One idea nobody seems to bring up is forgetting about the stereo all together. Some pay $600 for a vintage looking radio with modern features and then just connect their phone over Bluetooth and stream music through the system. In this case, you don't need the head unit at all. Keep what's there, preferably a broken 8-Track. Pick up a Bluetooth enabled Automotive/Marine amplifier.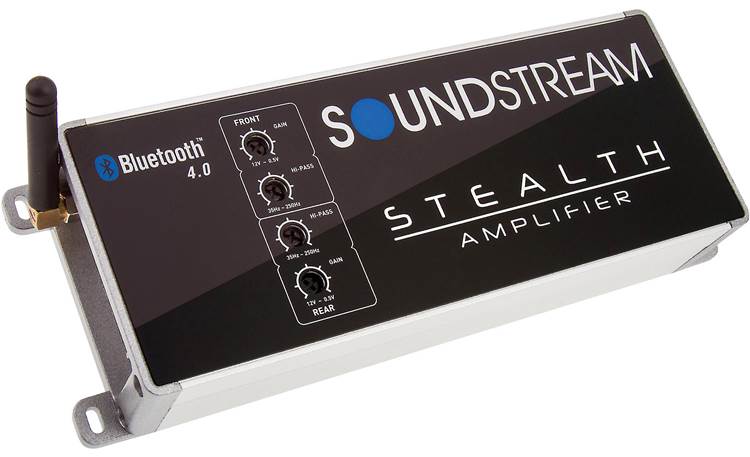 4-channel marine/powersports amplifier with Bluetooth® — 90 watts RMS x 4
www.crutchfield.com
Buy 2.1 Bluetooth Marine Amplifier Receiver - Waterproof 6 Channel Wireless Bridgeable Audio Amp for Stereo Speaker with 2000 Watt Power Dual MOSFET Supply GAIN Level and LED Indicator - Pyle PLMRA630BT: Multichannel Amplifiers - Amazon.com ✓ FREE DELIVERY possible on eligible purchases
Connect it to battery & ground, install a toggle switch somewhere for it's "turn-on" wire, wire up the speakers, done. If just installing 2 speakers, you're looking at a total of 7 wires. Positive and negative for each speaker, the positive and negative supply for the amplifier, and a jumper wire with toggle switch on it to go between the battery (+) connection on the amp and the "remote turn on" connection. Normally, this "jumper wire" would go to the back of the radio to a wire that powers amplifiers or power antennas. It's a +12v signal, so, just bridging 12v from the amps power connection does the trick. Just flip a switch. Toggle switches are very Retro.
I'm not endorsing any product or website but I will say Crutchfield is reputable. Do your own homework, make contact with sellers and feel them out if need be.
Good Luck!