As you possibly know, I am Tom from Switzerland. I bought this 78 on 06/23/19. It was a birthday present for myself. Always loved the look of the Trans Am, but never liked the HP output of these Cars.
So I found this 90s year build with an interesting motor. Pre-Owner started to swap a brand new 454 LS6 in it. He never finalized everything.
Since June, I work on this car now. My goal is to get a mean looking Trans Am in a custom Bandit Look.
I would like to tell you what I did already;
- Finished the 454 LS6 engine swap, which the Pre-Owner started. Now the battery is in the Trunk, everything is wired up now and the engine runs great.
- In the 90s, a Body shop made a Flip-Front conversion. The work is good, but they did not find a solution to lock the Flip-Front. That is why the front was very flabby; it felt not confidence to drive that car. I build in some hood locks and release cable from the Dodge Viper, and made some custom brackets. Unlock the Flip-Front is very easy but now the front sits tight, and it feels more stable to 100%. Very big step done.
- I had to replace the hood because of street regulations. I ordered an OER Shaker hood. Fitment is very good and it was possible to make the hood fits very nice.
- A big challenge was the Air filter / Shaker. Because of the 454, an RPM Manifold, Holley Carburetor and center offset of the engine, there is no space at all for any oem or Butler Performance drop air filter housing.
I made my own Air Filter system now. So now there is a steel/aluminum base plate now with a 6 ½ Inch Air Filter. The shaker comes on the base plate and is sealed with special mounting tape. The air gets sucked in through the shaker top, which is opened. I am proud about this construction. I am not very happy about the tiny air filter, although Mr. Gasket filters told me there would be enough Air Flow for the 454. May sometimes I have a better idea.
- I removed the ugly exhaust system. Now I installed a custom exhaust system, starting with Hedman Headers, going to a 3" Magnaflow Exhaust with a Tru-X pipe.
- Replaced the Trunk Torsion springs.
- Replaced Heater Core.
- Complete Maintenance.
What I want to do on Winter/Spring 2020
- Complete Paintwork, Black.
- Repaint Engine.
- New suspension. Think about 2" Lowering Springs in the Front, 3" Lowering Leaf springs in the Back and Hotchkis Shocks.
- Interior; Black Headliner, Black everything what is blue right now
, new seats in the front, Yearone Door Panels (to fit 16.5cm speakers), Sound system.
As you see I have a lot to do this winter and hope get this done that I can drive next summer. Following steps will be new Wheels, Decals and so on. Cannot spend that money at once and I have to find time also.
Thank you for comments and feedbacks! This thread will be continued so soon as possible
How i bought the car on 06/23/19.
Flip Front tilted to the front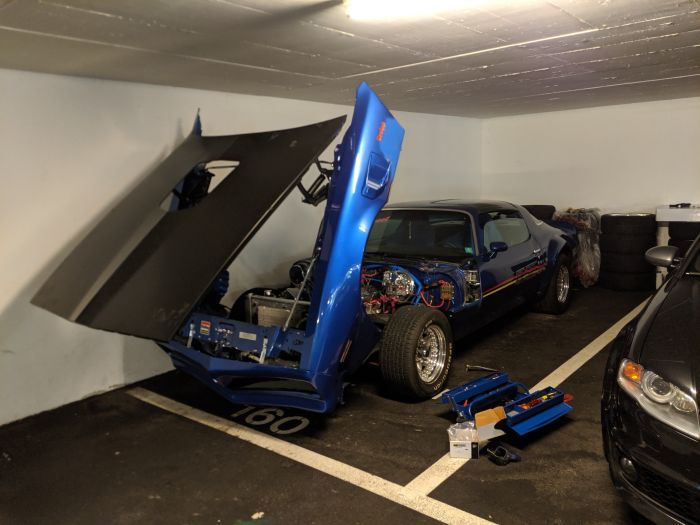 Dodge Viper Hood Lock on Chassis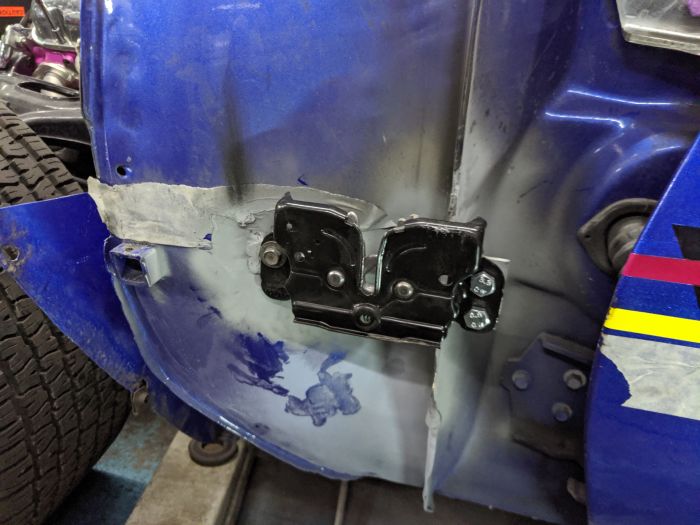 Dodge Viper Hood Lock, Front latched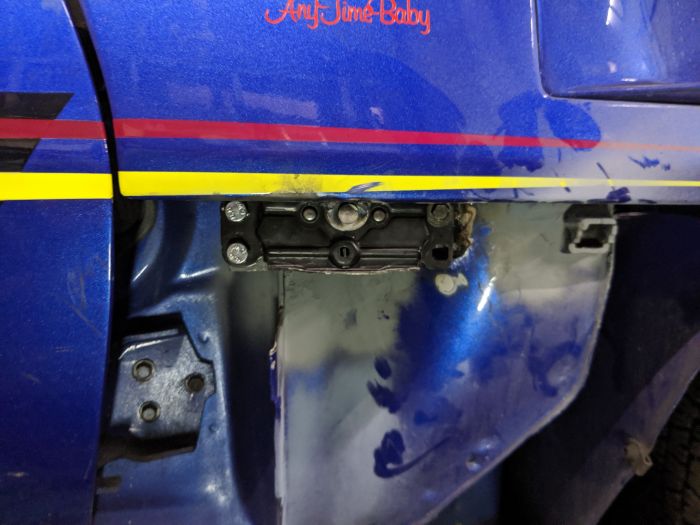 Bottom Fender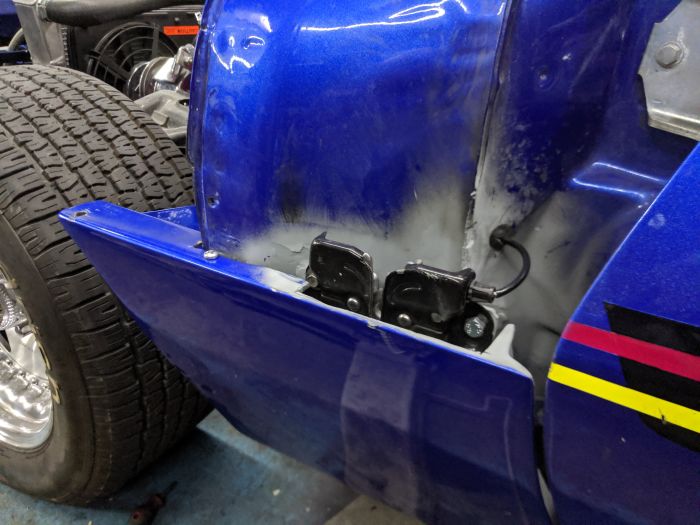 Self Made Base Plate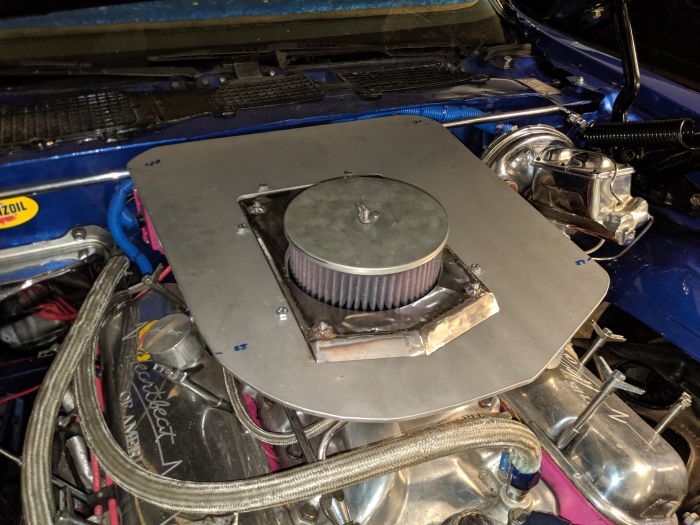 3" Magnaflow Exhaust, Tru-X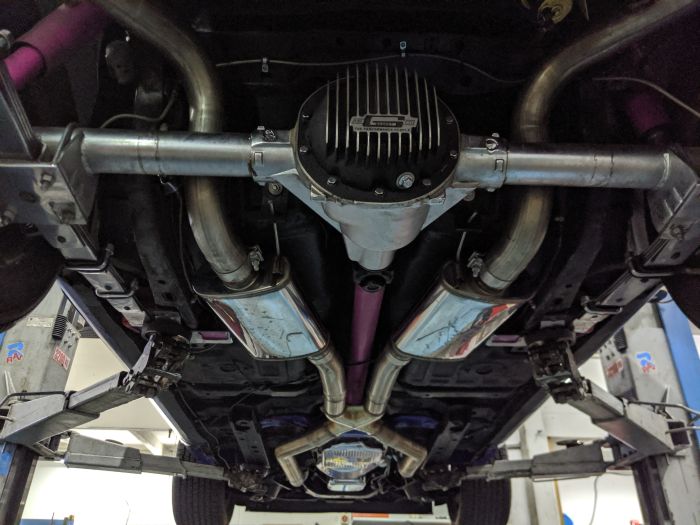 On the Sea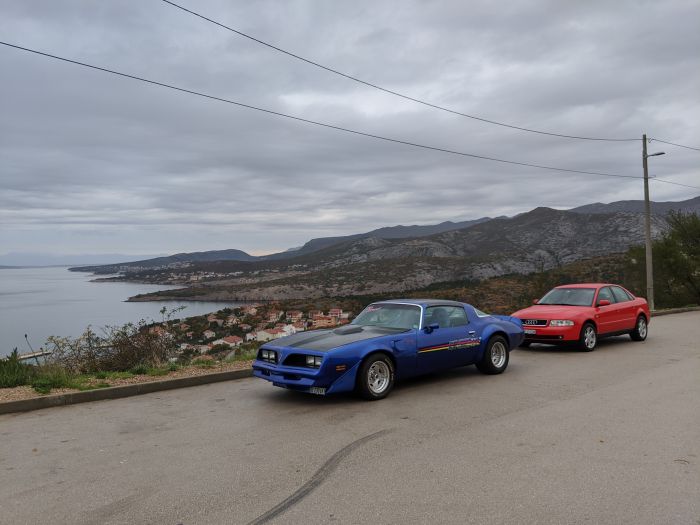 Interior how it Looks now.