Some of this is in another thread but it was easier to redo it then edit all the pics back in.
___________________________________________________________________________
Winter 2005-06
I got my hands on this great piece of machinery Oct 25th, 2005. i'm only the 2nd owner of this 1978 Pontiac Firebird Esprit and it's never been restored. Most of the work was done on this car back from 92-94 by a friend of mine. It was his father-in-law's car originally. This car has never seen winter and has never even had any snow touch the body. It's been stored in a garage it's whole life until the summer of 2005. That's when my buddy's wife wanted a Mazda Miata and she got preference in the garage. The Bird got put out in the driveway under a custom fit cover. Luckily I came along and got it before the snow flew that year. I got the steal of the year!!! The car had 108,600kms on it when I bought it. The drivetrain in it would cost more to build then what I paid for the whole car! I had it transported, in an enclosed transport, from London, Ontario to Dartmouth, Nova Scotia arriving here November 7th. When it arrived here at home I found out what an incredible deal I really got.....the car was loaded and I mean stuffed full of extra parts! Complete set of Window surround Mouldings, interior trim panels, weatherstrips, beltstrips, car cover....it was just a friggin treasure trove!
In 1978
IN 2004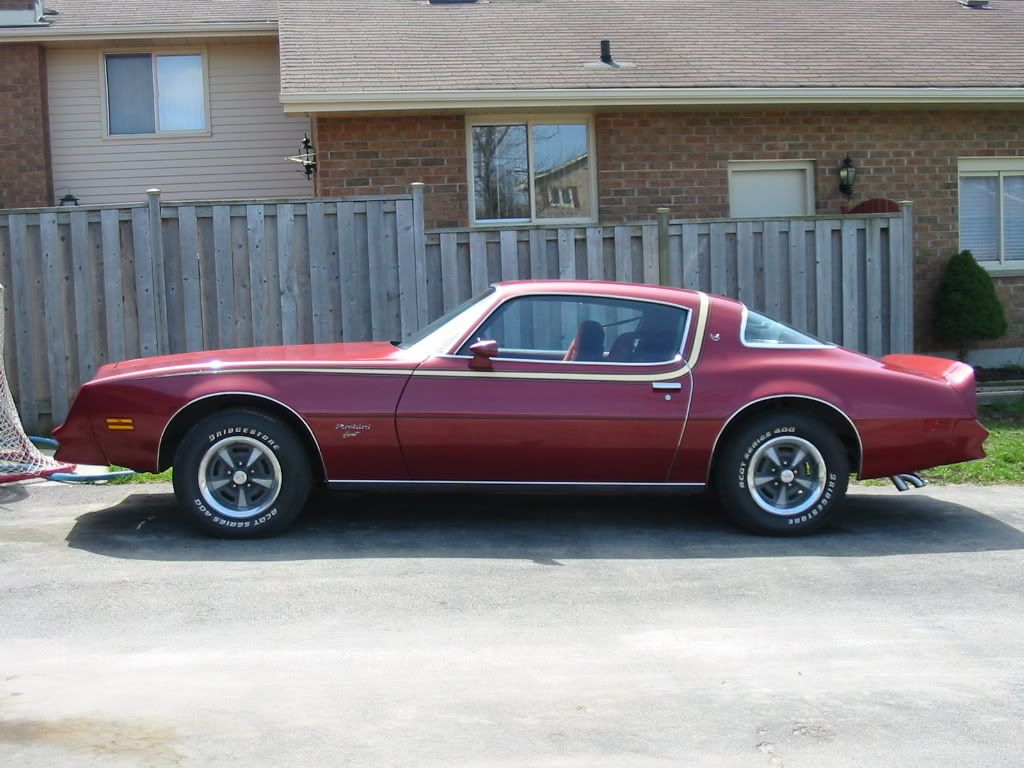 Over the winter of 2005, I pulled the engine to rebuild it. Once it was out and cleaned I decided I'd rather put the winter budget into interior improvements. I order in NOS carpet, headliner and parcel shelf. I also added Autometer gauges which I mounted into the console, changed the Bowtie Tachometer to a slightly smaller less gaudy one, and got a Hurst DualGate shifter for her. Since I only have one ear that functions I don't need some fancy A$$ stereo system. I have a basic Panasonic CD AM/FM stereo which is powering 2 6"X9" Pioneer 180W speakers. I didn't want to destroy the dash so I left the stock radio there and mounted the stereo into the map pocket below it. While I had the interior out for the carpet to be replaced I replaced the rear interior trim panels. The original ones were sun-dyed to a lovely shade of pink, and severely dried out.
Winter 2006

This winter I relocated my oil & water gauges to the dash and built drink holders into my console. I also installed a new Pioneer deck, in the map pocket, and added a pair of 4" speakers into the original dash location of the premium speaker supplied by GM.
I didn't build a 383 Stroker this winter instead I've having done a 355 SBC making 410-425hp and 430-450 ft lbs of torque. The block deck was milled down .035 so that my pistons are only .005 down the bore at TDC. This should give me an effective compression ratio of 10.5:1. I port matched the heads to the intake, and had the flow of the Dart II Sportsman heads improved by the Speedshop. I got a complete Comp Cams kit, using the Xtreme Energy 274 Flat tappet Hydraulic as the stick.
I'm also finally retiring my Edelbrock Performer intake. I've had and used this intake for a minimum of 20 years! It's been on 4 different engines & vehicles. I got a new Edelbrock RPM Air Gap as a replacement. It's a pretty wild looking intake and should work well with the cam and heads. A Holley 750 Vac Sec will be feeding this beast.
The exhaust is being taken care of by Hooker Headers 1 5/8" tubes which will be going into a complete Flowmaster exhaust system.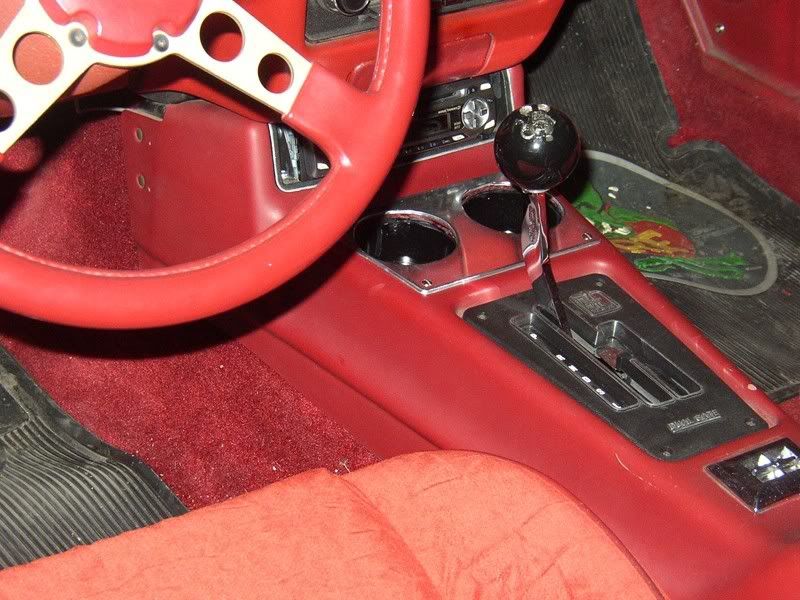 Winter 2007-08

I decided to pull the engine again this winter and just check it out to see how it was holding together. All the bearings were checked and re-installed. I had decided to change camshafts again this winter goingto a Comp Cams 280AR solid roller stick. Good thing I did too, as we found that 3 lobes were gone of the flat tappet cam in under 12,000 kms. I knew the inherent problems with flat tappets and today's oil so it was really no surprise. I also installed a 3500 B&M Convertor, Comp Engineering adjustable drag shocks on all 4 corners, Comp Engineering traction bars and had the Comp Engineering frame connectors put in. An Edelbrock "quiet" flow electric fuel pump, 1/2" fuel line and driveshaft loop were also installed. I also had the windshield replaced as it was pitted and scratched. I bought 2 new Cragars for the back, 15X10's witn 295/50/15's mounted on them.
All new brake lines were run and the power brakes were removed. The front end was totally rebuilt also.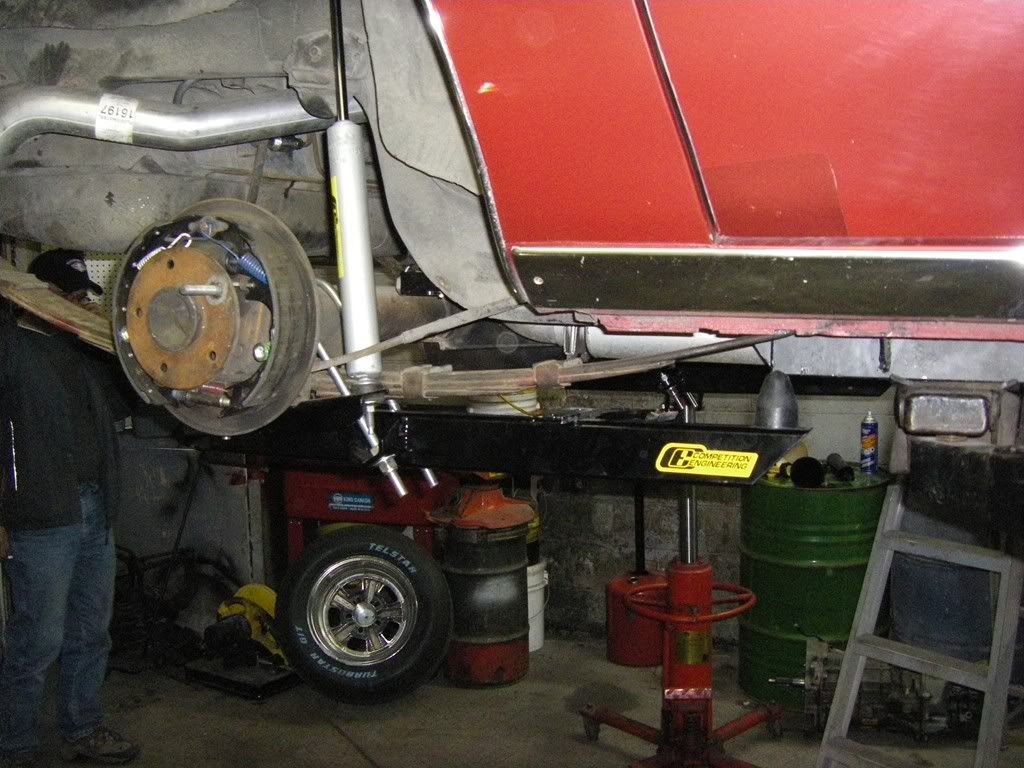 Exhaust cutouts were added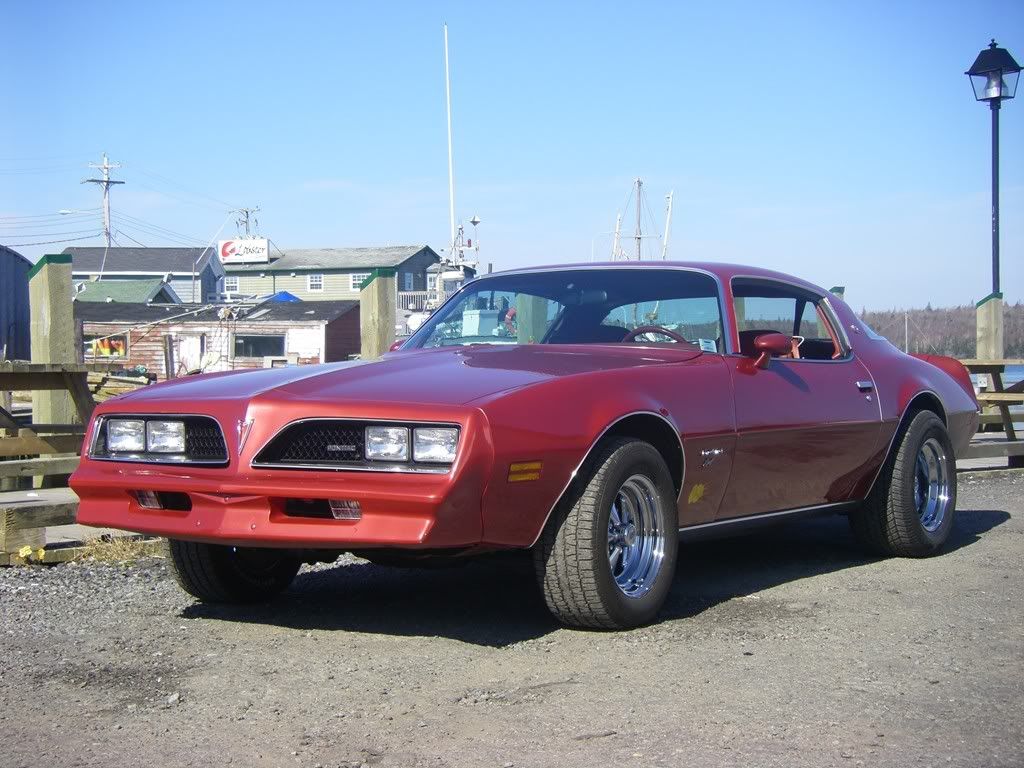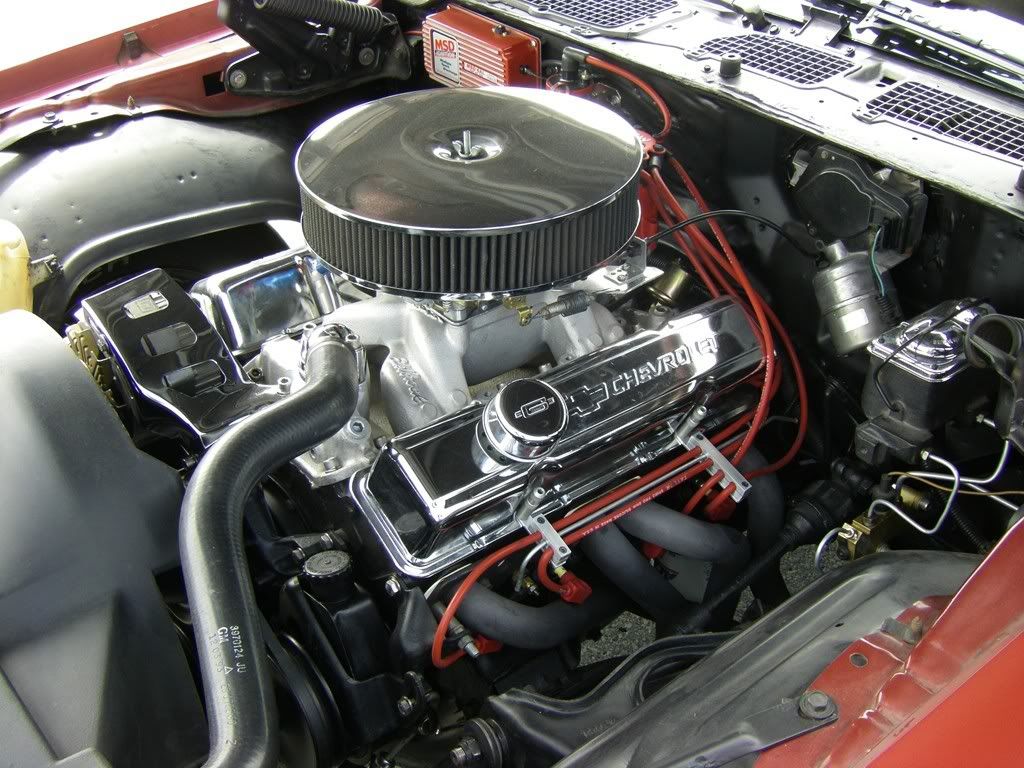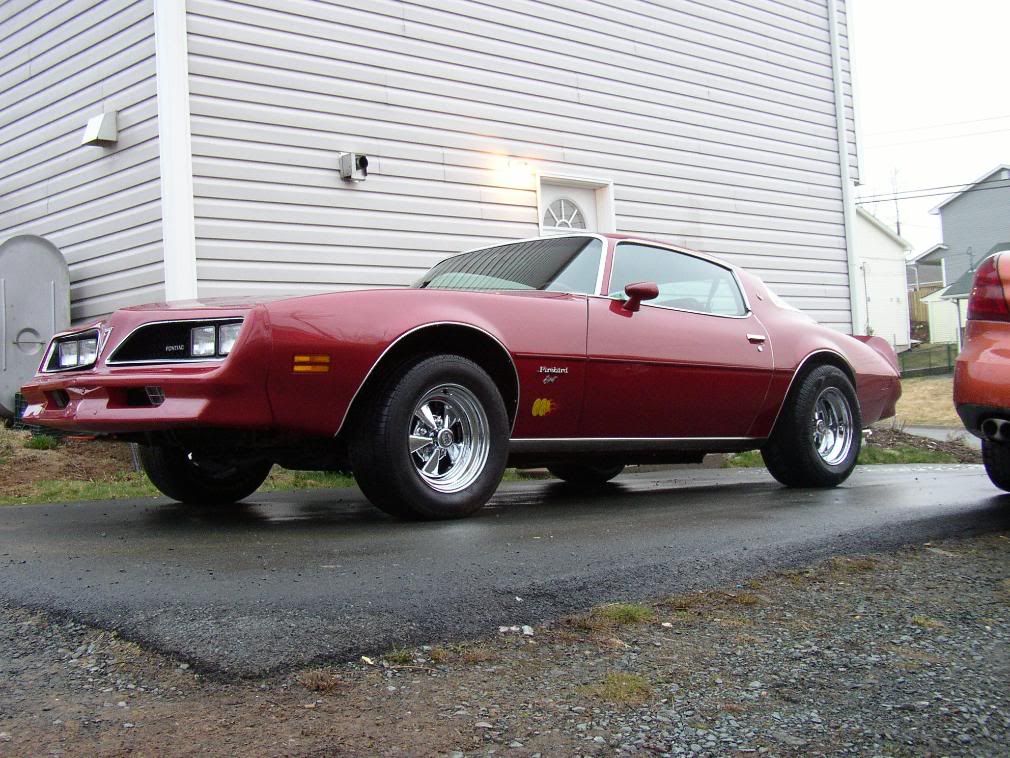 http://i13.photobuck... 2008/sEPT6.jpg
So what's next for my bird, well I'll tell you. The drivetrain and ignition are coming out this winter and the car is being put away for a year or 2. The drivetrain and ignition are going in my Monza drag car and I'm planning on building a proper Pontiac drivetrain for her. I'm looking at doing a 455 matched up to an overdrive auto tranny. Also while the Bird is off the road the interior is going to be redone and she'll be painted.
Pete