Hello Everyone,
My name is Cale and I have an obsession with cars.
I am an Aviation Electrical Technician for the US Coast Guard, I am a crewmember of an HH65C Helicopter and assist in search and rescue, and homeland security missions.
My car is a 1988 Formula, used to be a 305 TPI 5 speed and is now a 355 4BBL with 700R4.
The color is "torch red" I painted it a month or so ago in my garage.
Here is some stats:
Engine:
355 Roller, 4BBl 750 CFM Edelbrock carb, Performer RPM intake manifold, Serp setup and dual electric fans.
Fuel:
Mallory 3 port adjustable fuel pressure regulator. TPI fuel pump.
Valvetrain:
Aluminum L98 Heads, bolt in studs, 1.6 RR's
Ignition:
MSD6AL, Accel Super coil, 8mm Accel wires.
Exhaust:
Hooker 2055's 1 5/8" primaries and 3" collectors, 3" Y-Pipe, 3" edelbrock catback.
Transmission:
700R4, 2600 stall Torque Converter, Transgo shift kit, Corvette Second Servo, Prothane mount, Lokar dipstick, B&M Aux cooler.
Drivetrain:
4th Gen 10 Bolt 3.42 Posi LS1 Rear brakes.
Suspension:
Poly sway bar links and tie rod caps, UMI subframe connectors, Spohn tubular lower control arms.
Brakes:
Stock fronts LS1 rears
Tires:
Kumhos!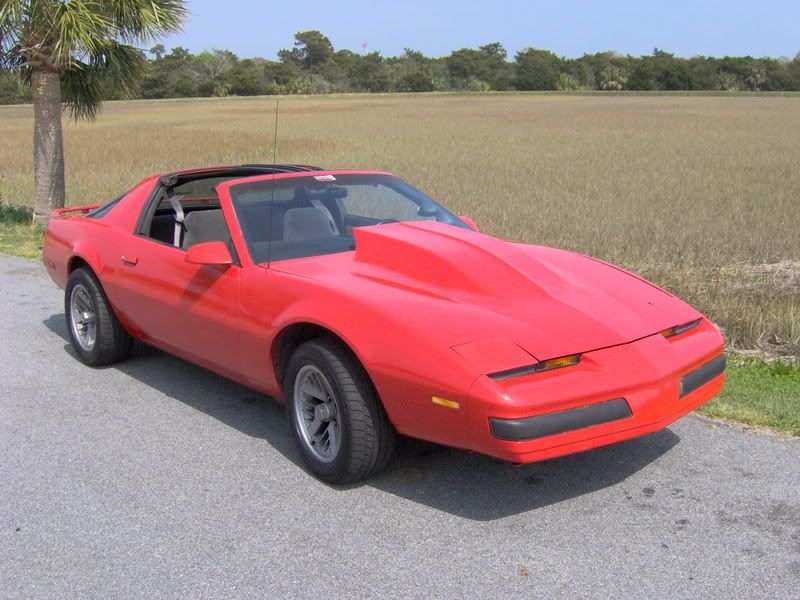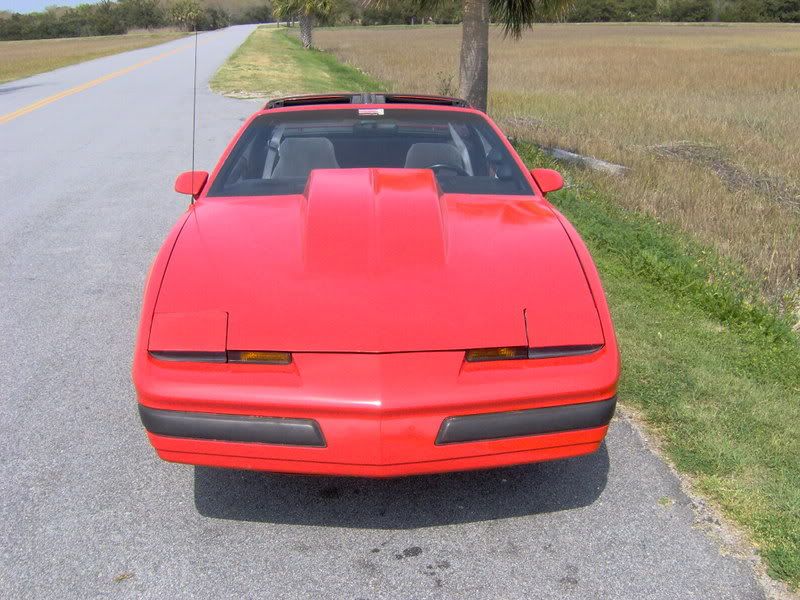 The hood was a stock hood. I cut a 15" hole and riveted a fiberglass cowl from harwood on it.
The interior is a bit shotty, I have a grant signature series wheel with the pontiac button. 4 misc autometer ultra lite gauges, a 5" autogage tach and a new cd player.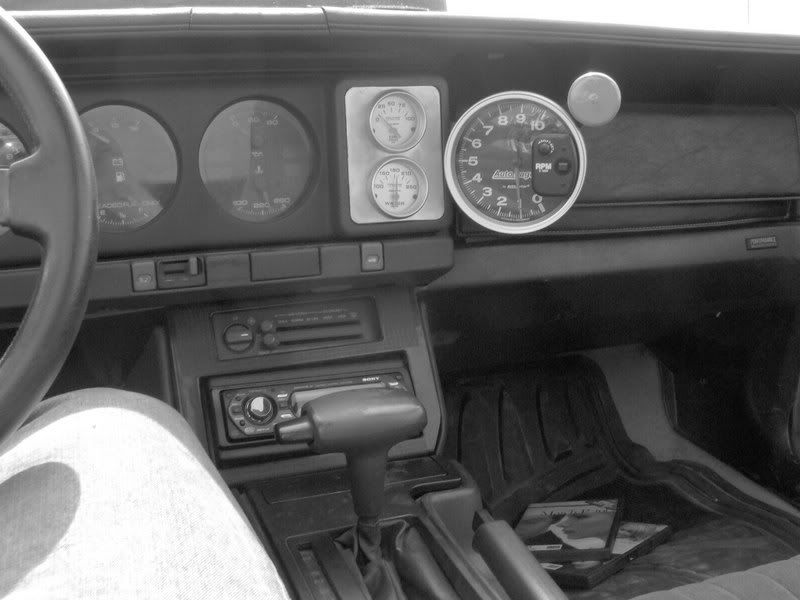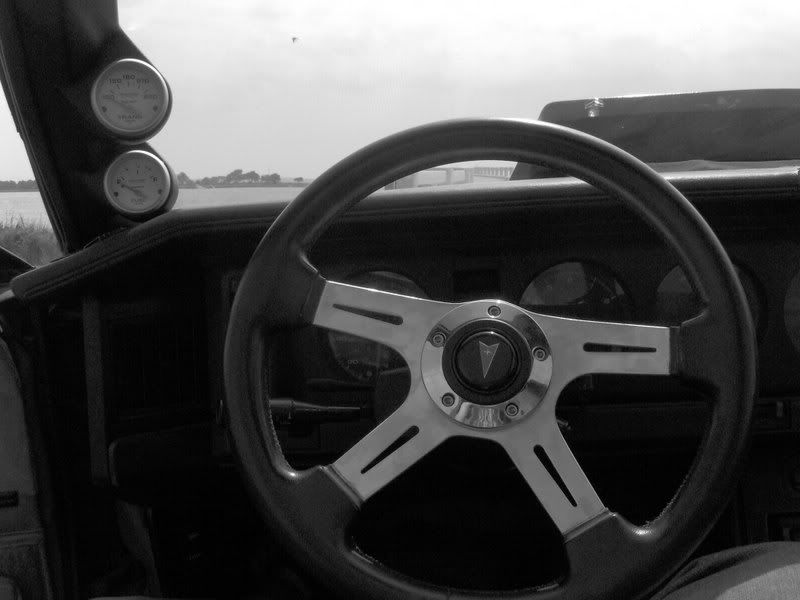 This is the 355, still a work in progress but runs strong.