This is my 79 Pontiac Firebird Formula. It is a WS6 4 speed 301 4 barrel that doesnt have any of its original drivetrain still in it. Its been gutted but retains its power windows and so far is all steel. It was a mess when I bought it in Germany almost 20 years ago, the paint was horrible so I never really did much with it. We rattle canned it a couple times to keep the rust at bay, but it was showing its age. I wanted to freshen it a bit. After I got the yellow TA done enough to sit outside, I was able to pay off the repair bill to my nastiest Pontiac engine. I figured it needed a better looking home, and it had a couple rust spots that needed attention, we cant have a badazz engine in a car that ugly now can we? Well we can but since it only cost me $180 for paint supplies, why not?
I ordered the engine in it while I was deployed to Kuwait in 04, and assembled it at a friends house when I got home. Well his neighbor didnt like how loud it was, even with the mufflers on it, so he dumped gravel down the carb one night. It ended up bending 4 valves, dropping the intake valve on #1, then shoving it through the head in two places while splitting the cylinder and breaking the piston. So it went back to Butlers for repairs since it has heads they ported and I dont switch machinists on engines. Usually I went for low buck engines, but this time I wanted something nasty, and my last trip to Kuwait netted me the funds to build one that was usually far out of reach for me. I dont know if I will ever build one on this scale or bigger again, so it was a shock when it stopped running one day.
Its a pump gas stroked 400, now its a 467ci, has 330 cfm E heads, and a big solid roller. It breathes through a Victor intake and 1050 Holley, exhales through Hooker SuperComp headers, and abuses a Th400 and a 12 bolt with 4.11 gears. It will get plates and insurance so I can go embarrass the local Ford and Chevy guys next summer. If I can get it NHRA legal again, it might see the strip at Norwalk this year.
Here is what it looked like in 1999 when it had the 670 headed 455 in it that pushed it into the 11s. I bracket raced it like this for 7 years, and won a bunch of not so legal races with it on deserted two lane roads near Hastings and York Ne.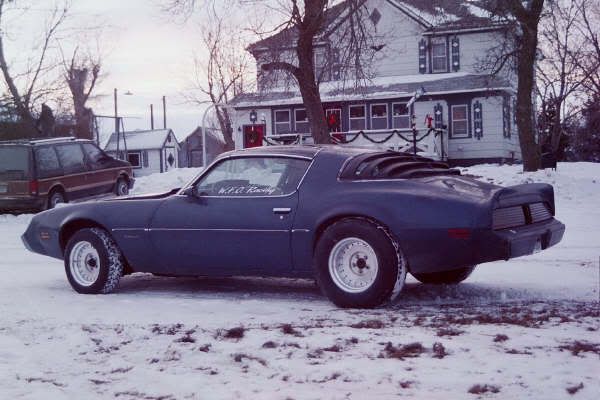 This is how rough it looked 5 years later after going to Charleston SC with me.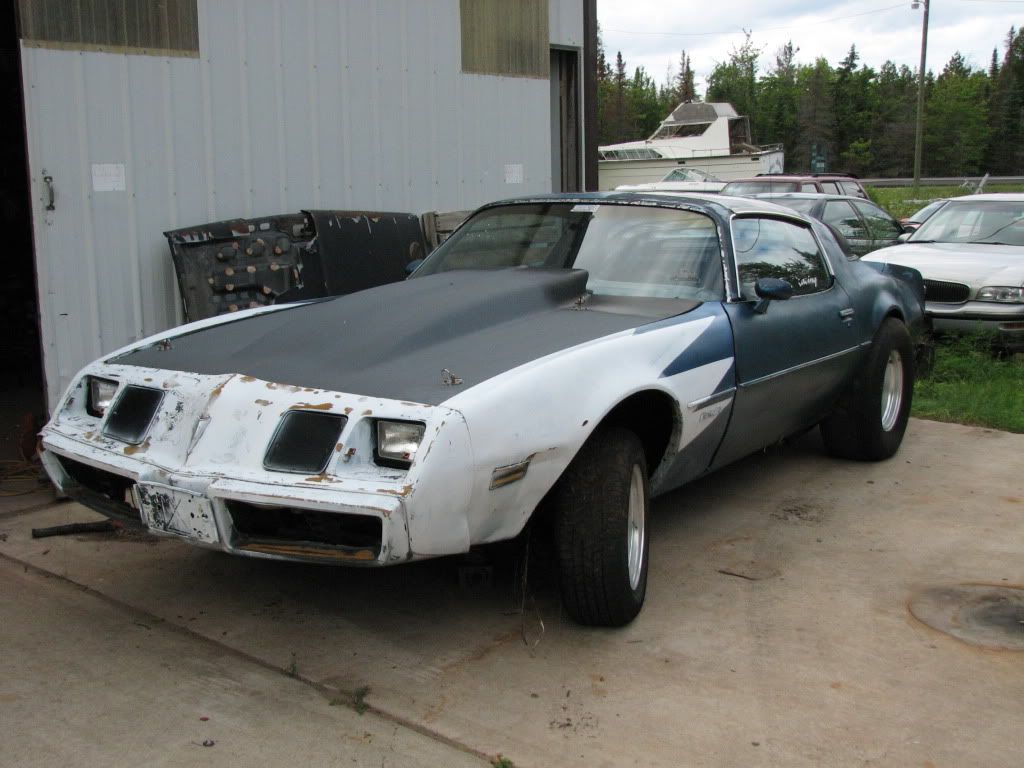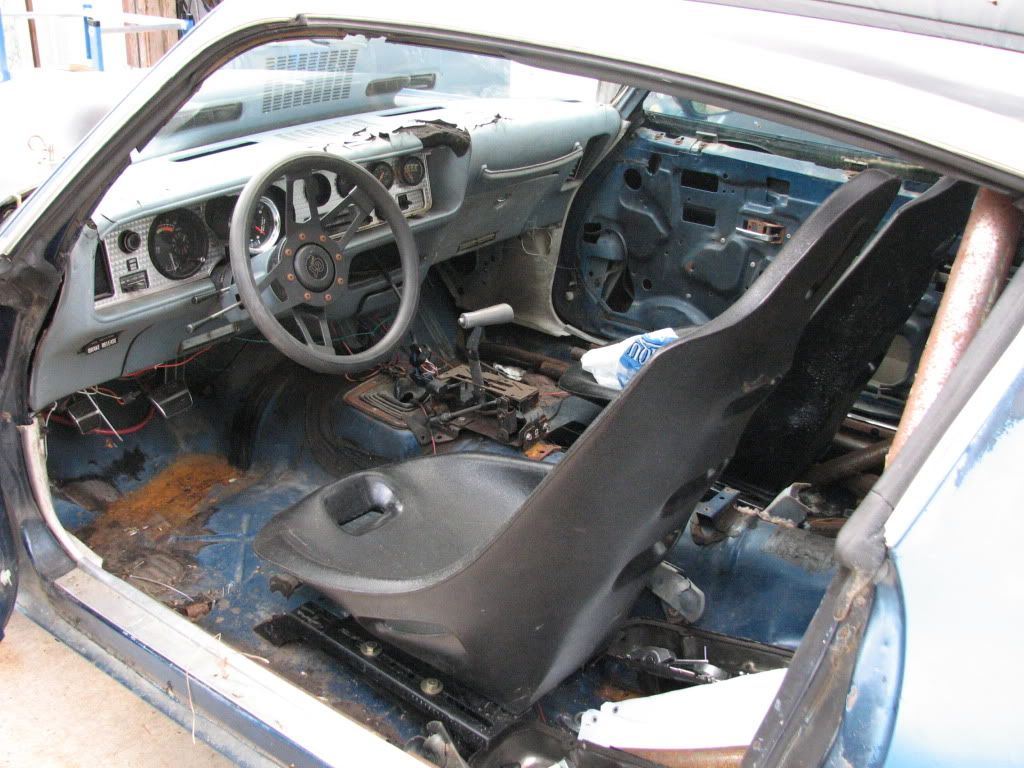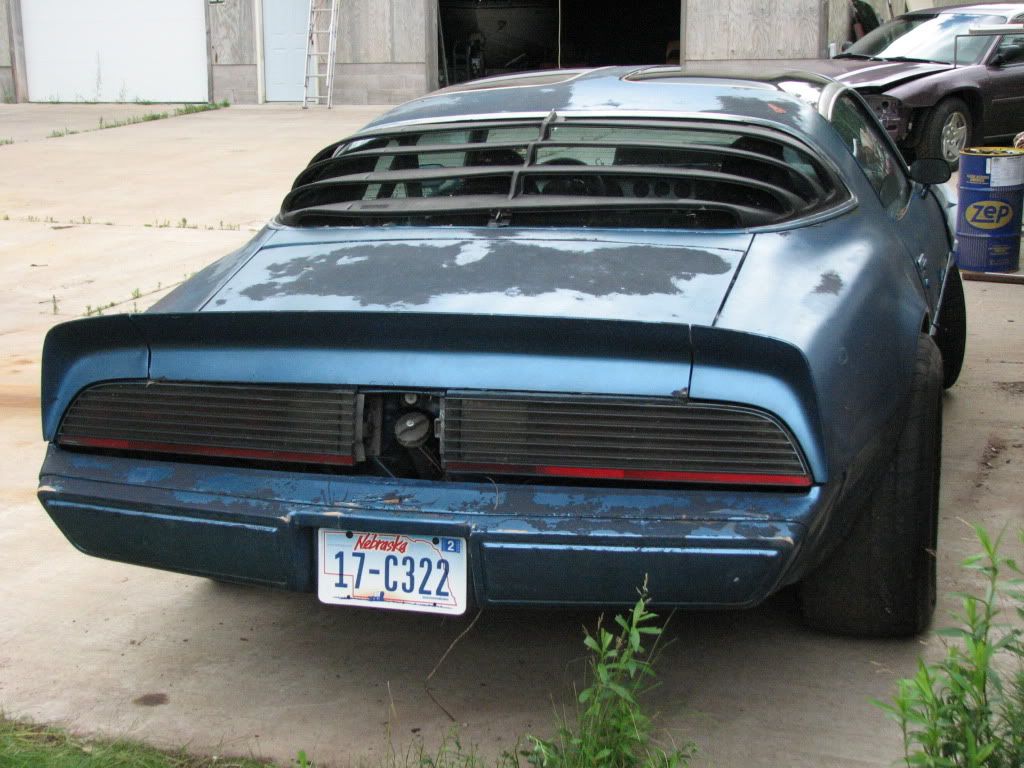 Here is the engine before it was vandalized in Charleston.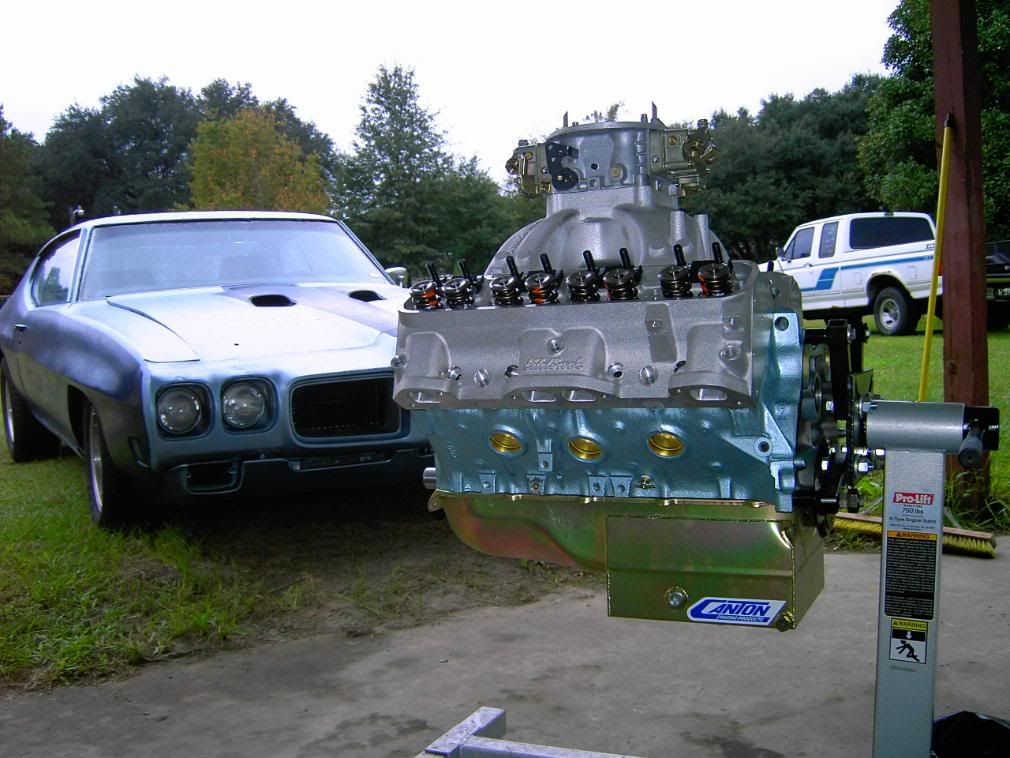 So pull the front end off and start sanding. I also was able to clean up the wiring and a few other issues it had prior to the engine going back in.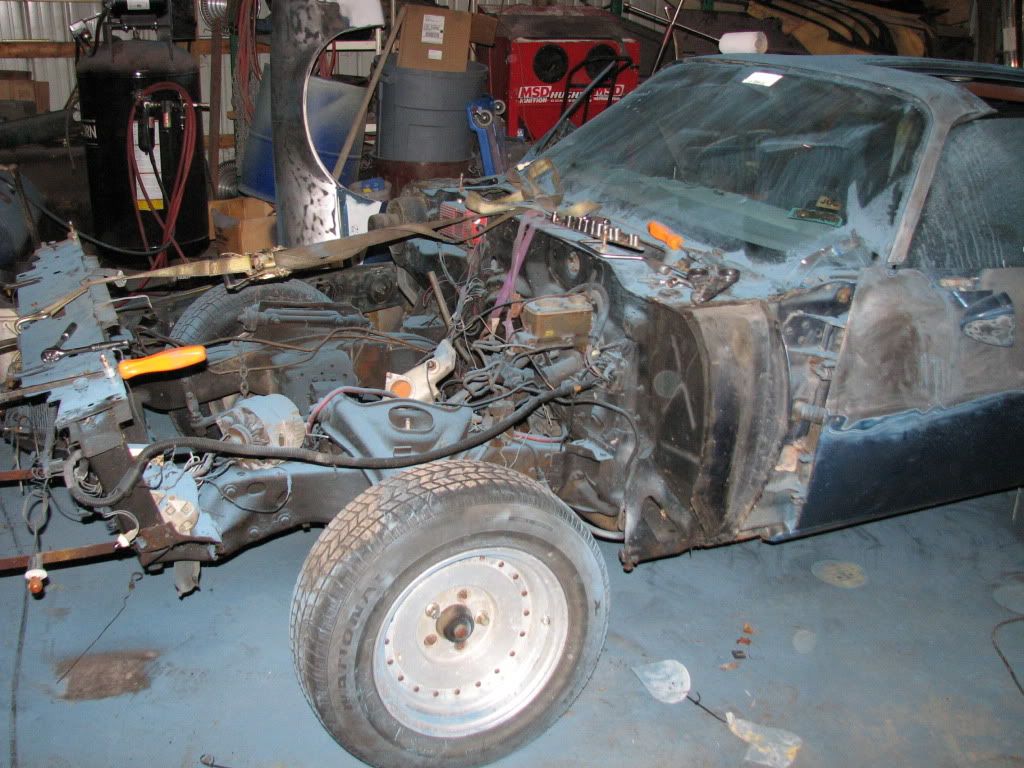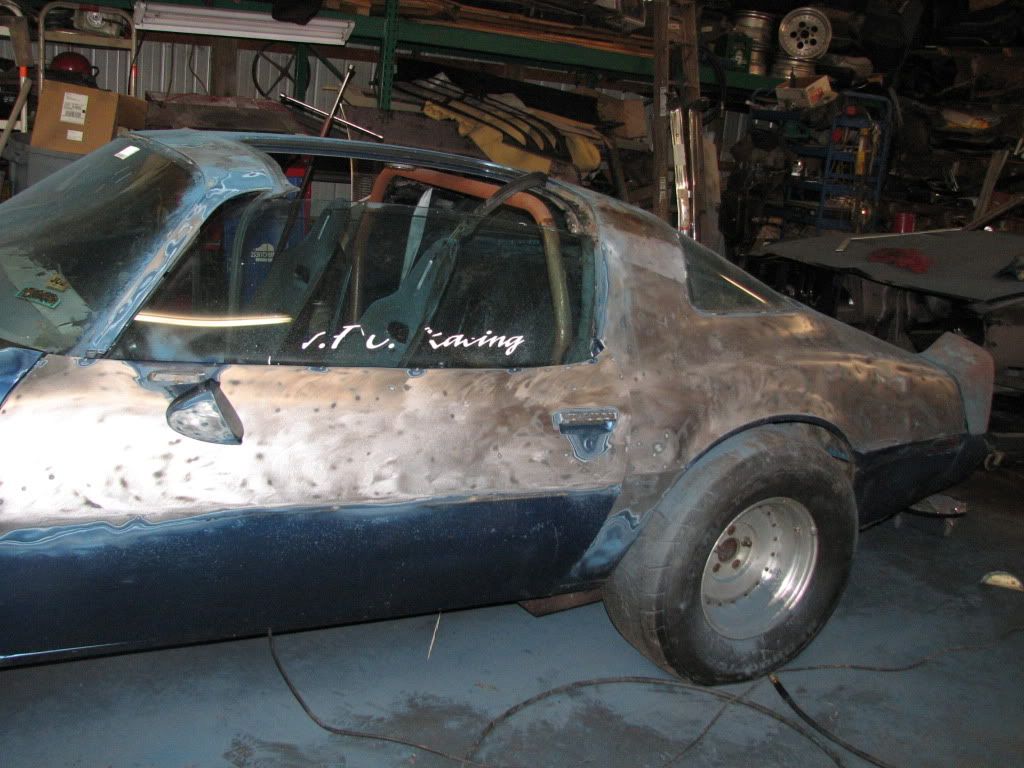 You can see some of the rust from the crappy paintjob it got in Germany on the trunk lid.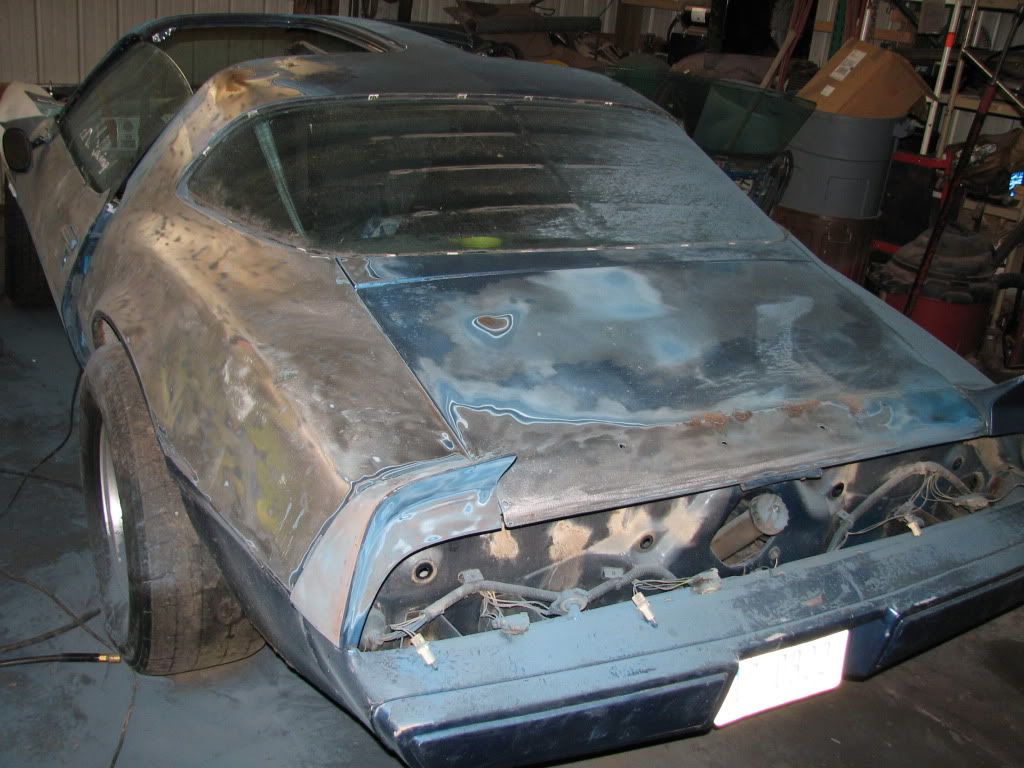 When I got the engine I decided to put it in when I could, mainly to get it out of the way because there is a 71 Mustang fastback in the middle of a ground up rebuild taking up space in there too. I used aluminum angle stock from an old satellite TV dish to build a new radiator support to hold the front fenders up.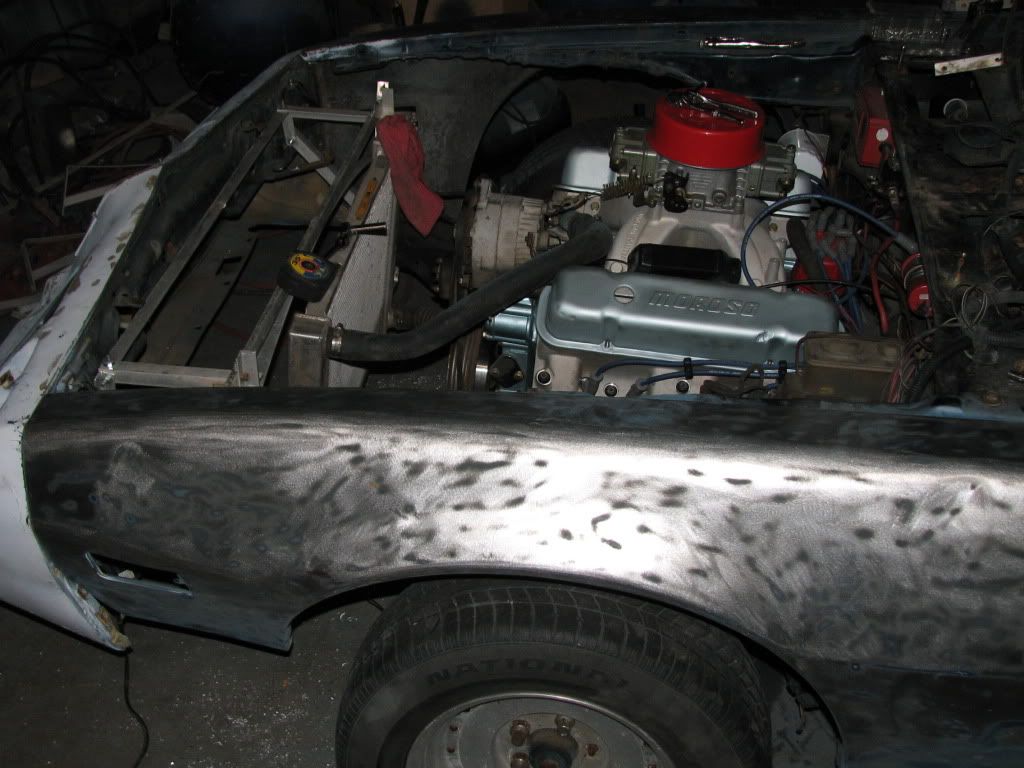 Fixed the small rust spots in the quarters and the custom dent the better half put in with the truck one day. She was all concerened I would be mad, but it wasnt a big deal.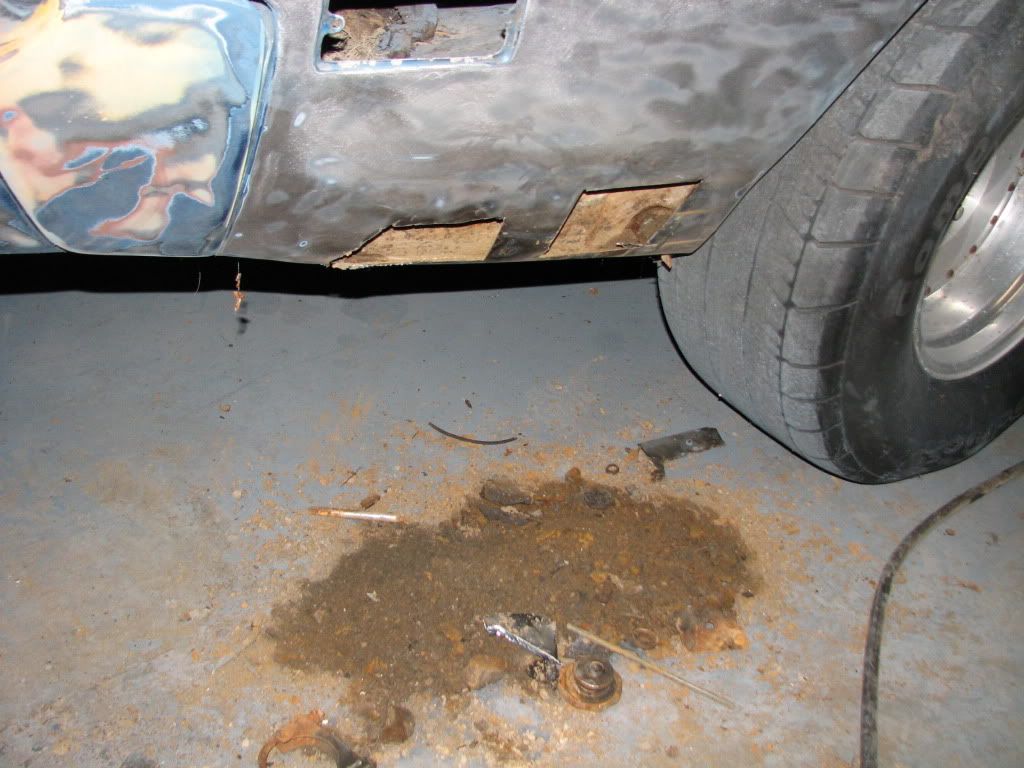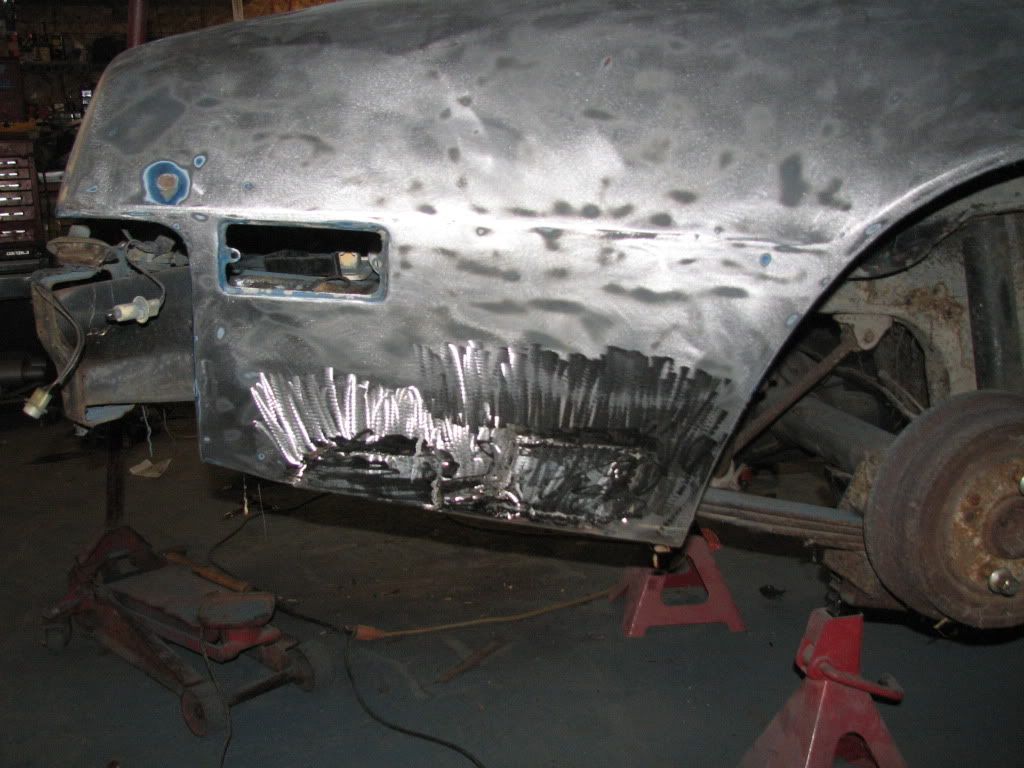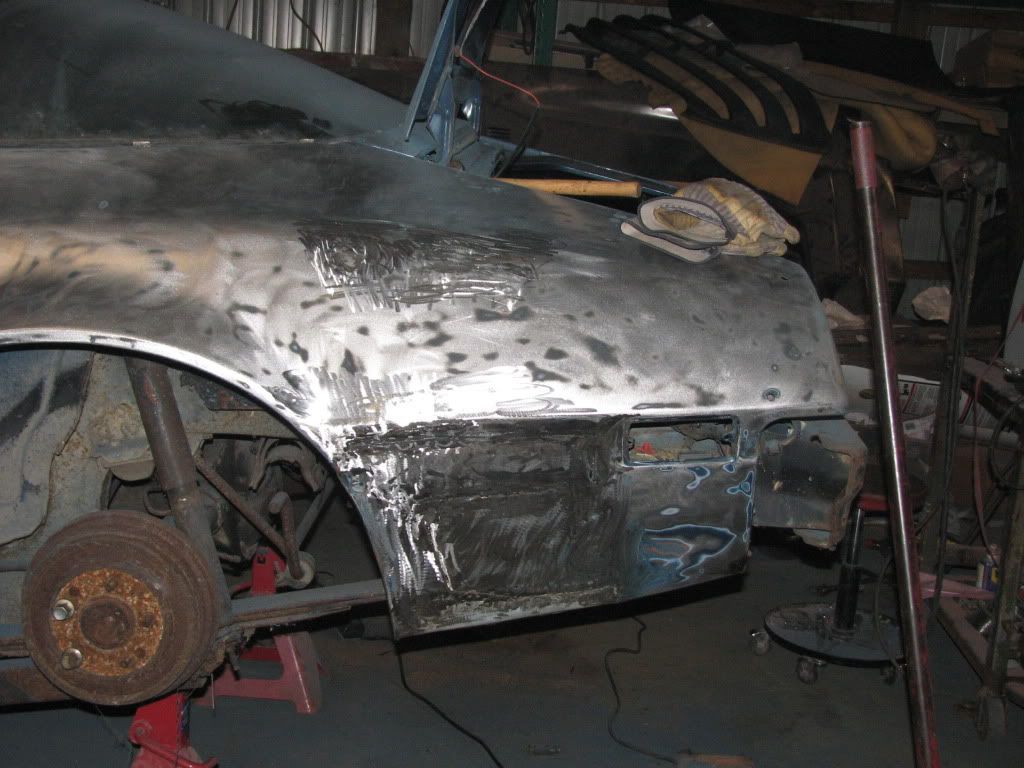 Did some spot blasting on the door where the paint peeled and it rusted, covered with POR15 and sanded smooth.
Boring old primer, then color..
http://i189.photobuc...gly/Ugly028.jpg
http://i189.photobuc...gly/Ugly036.jpg
http://i189.photobuc...gly/Ugly034.jpg
http://i189.photobuc...gly/Ugly047.jpg
Thats my 67 Cougar behind it, my first car that I bought when I was 13 way back in 82. That was the first car I did a ground up rebuild on, its painted top and bottom, needs an interior and the engine wired and plumbed but all the hard stuff is done. It was fun doing the paint and body on it, learned how to make parts because you cant buy them for that car.
http://i189.photobuc...gly/Ugly049.jpg
Got to playing around with my camera taking night shots and took this one. I wish I had washed it first.
http://i189.photobuc...gly/Ugly053.jpg
Here is a youtube video of the first burnout I did with it once it was painted and running. I have since put the tail lights and bumper skin back on it. Next up is finish the cage, make some better seat mounts, and get it NHRA legal for 9s.
79 Formula