A friend of mine had a 1979 Pontiac Firebird Trans Am he couldnt do anything with due to the rust issues with the rear frame rails, so he traded it to me for some parts I had. I dont mind some rust since I have a welder, a sawzall, and plenty of time. Its a low option 403, no AC, manual windows, and a 2.41 rear. So it fits a certain need I have perfectly. A cheap car I can drop a high compression yet mild 400 into and test for fuel economy while running ethanol. I make ethanol fuel from cattails and spoiled potatoes and I need a mule to figure out modifications to Qjet carbs and some other stuff. This TA fits the need better than the 70 GTO does, and its been running E85 for three years now. So I got it running, dug it out of the snowbank and started on it in May.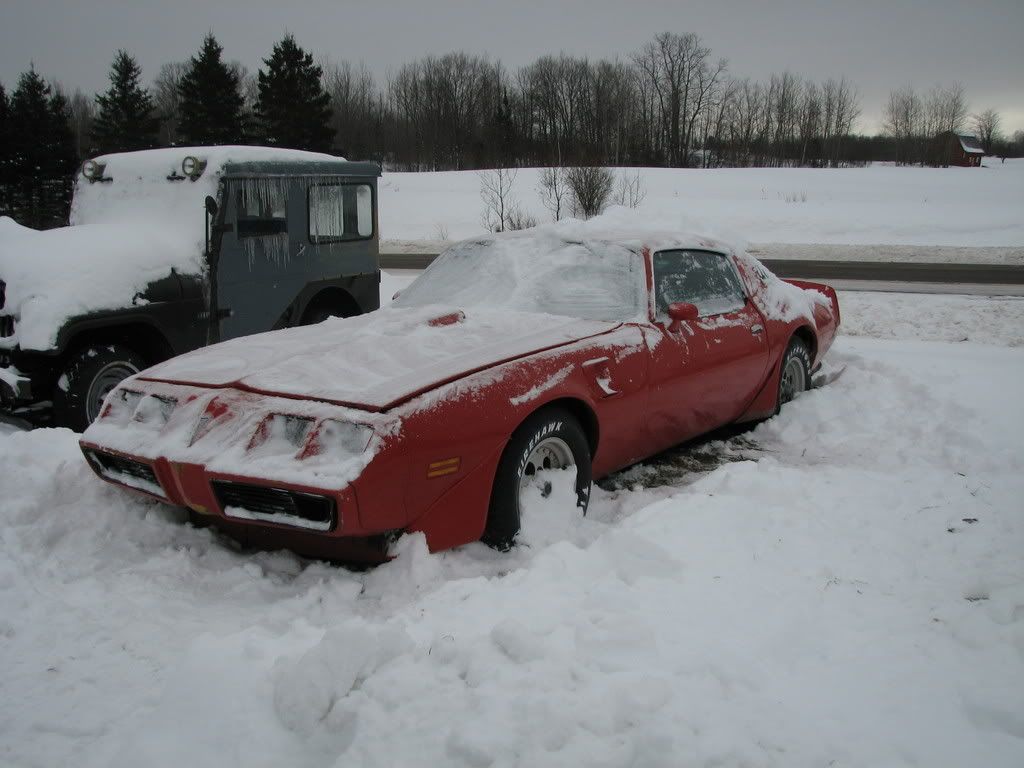 It didnt look too bad until you got the bondo and paint off, or crawled under it. The salt on the roads up here ate this poor car, and most would have junked it rather than rebuilding it. I decided to fix it with a minimal amount of monetary expenditure, mainly because I am usually short on funds but long on time, and I need projects like this to keep me busy and occupied.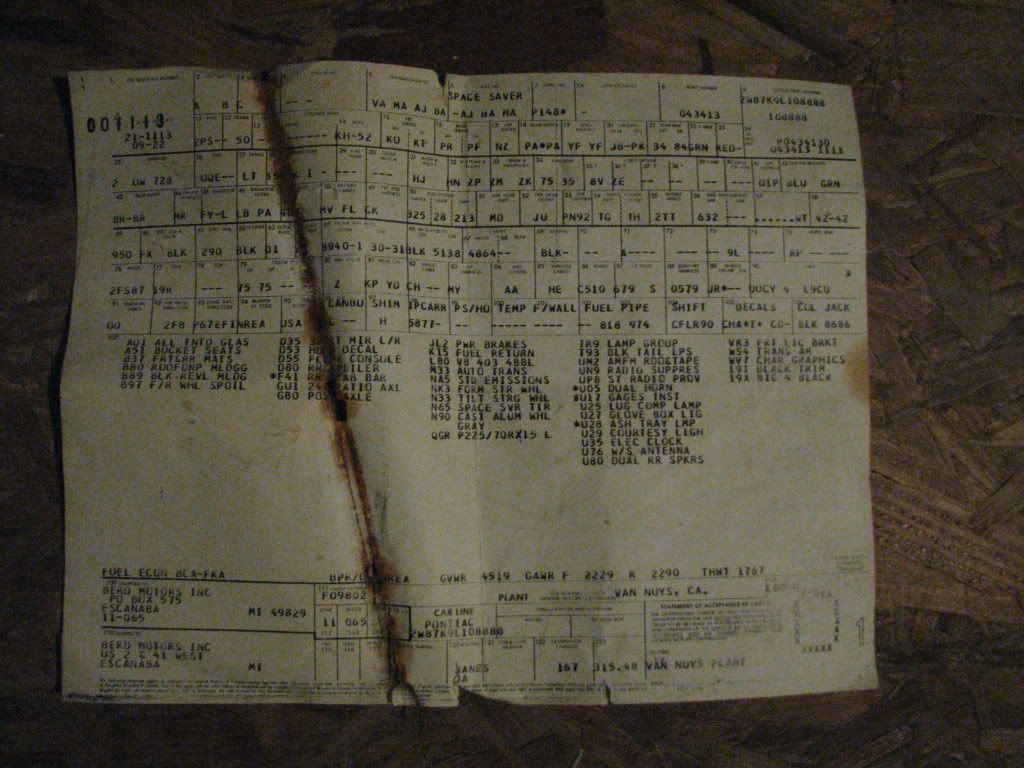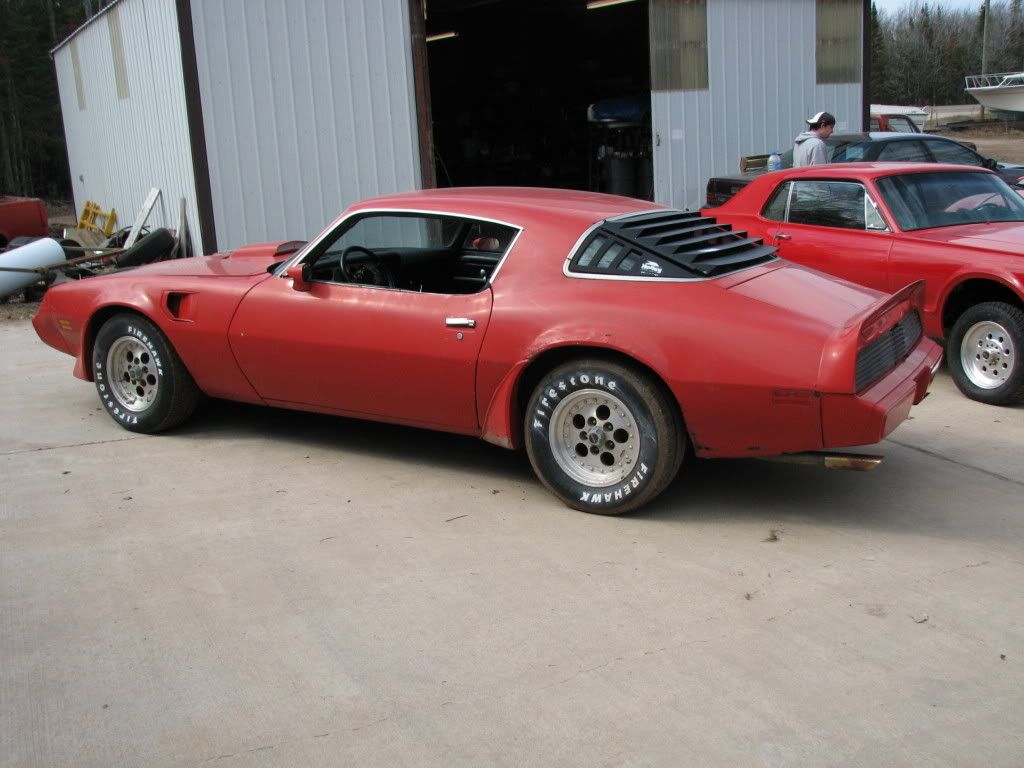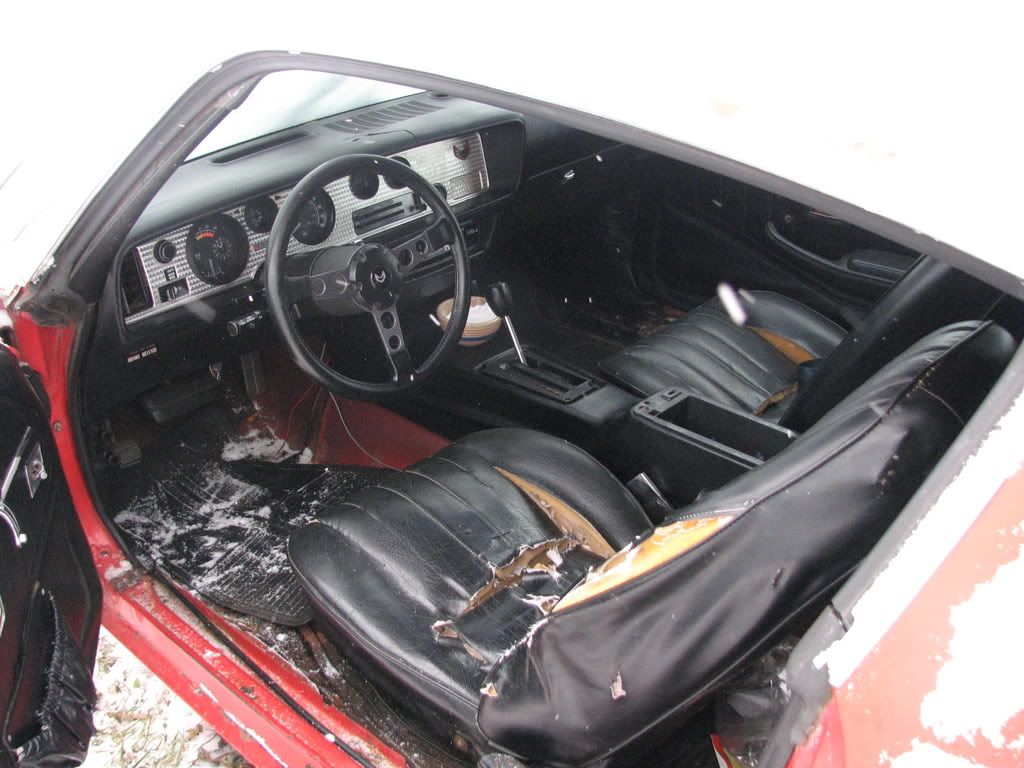 So I start sanding and removing the stuff some idiot put in there in an attempt to fix the rust with pop rivets and epoxy. It had been repainted once and they somehow managed to make it rust under the filler with the second one. Never seen that before, quite strange to me.