You may recall an entry I made a couple of weeks ago linking to an article from PontiacsOnline featuring Chaya Tinterow's 1981 Turbo Trans Am, "The Blue Bandit".
http://www.firebirdn...he-blue-bandit/
Chaya has been busy performing a cosmetic restoration of a 301 Turbo engine he picked up on the side. There is nothing wrong with his engine (no comments about the 301, please, we've heard them and yes, we know) but he wanted a chance to detail an engine out of the car with the possibility of displaying it at shows along with his car. It should be emphasized that this is so far a cosmetic restoration only. Should the need ever arise to replace the original engine in "The Blue Bandit", he will need to take this one down and get inside it. But it was a running engine when he bought it. I am posting images of the engine for those who perhaps have an interest is seeing 'the first American production turbocharged V8'.
Before - pretty typical of what you would find today, except that the turbo unit is still functional and not coked up:
Disassembly - note how the turbo unit and carb flange are attached with just three bolts and note the small size of the hole atop the intake manifold: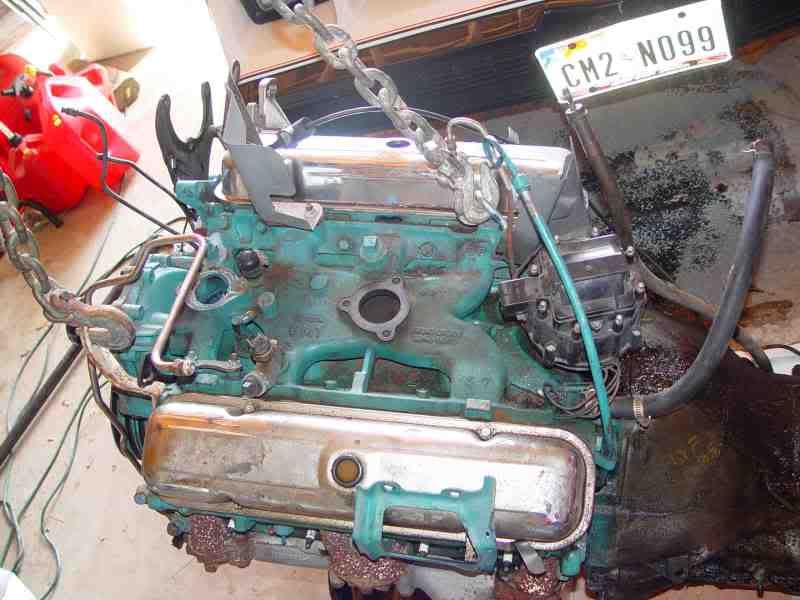 Going back together, all detailed. This view vividly illustrated the offset Quadrajet and the reason why the hood blister was offset to the driver's side. Chaya used his oven to cure the powdercoated components prior to reassembly: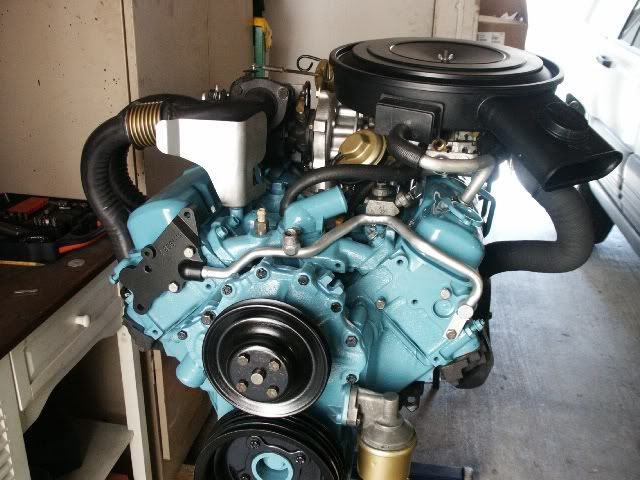 3/4 view showing some of the powdercoated pieces: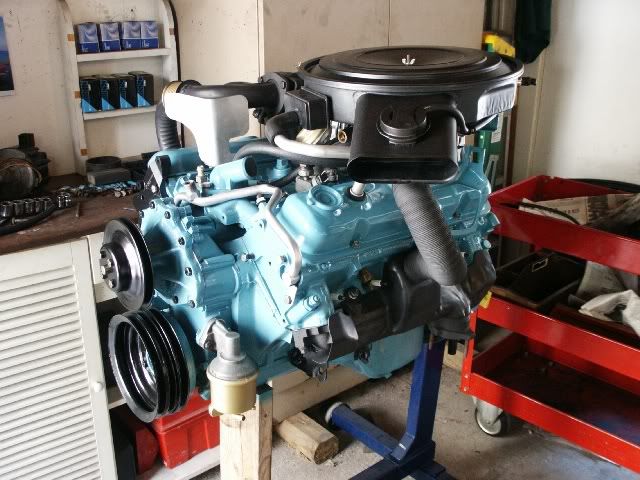 I'll include additional pictures as Chaya makes them available.